WEB DESIGN
Blog redesign, CSS styling and HTML code writing for the majority of the site which isn't covered by Blogger's native code.
HTML 101
Learning resource for all Web Design aspects, from HTML and CSS to Java and PHP. Ideal for reference and tutorials.
CSS IDEAS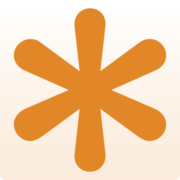 Resource for CSS coding, useful for finding resolutions to CSS related hurdles and unique website styling ideas.
CODE GURU
An online community of advanced coders and developers that share knowledge and assist with some troubleshooting.
IMAGE HOST
Free online image storage and hosting, easy to use and quick to set up. Ideal for websites and bloggers.
MAIN ICONS
Free social media icon generator, create a style of icon unique to your website style and design.
ACKNOWLEDGEMENTS
Subin's Blog- Provider of the Blogger Blank Template that I used as the foundation for this site.
Blogger Xpertise- Resource on how to really make your Blogger Blog stand out, this particular link explains how to utilise the loop functions in widget code.
Phuoc Nguyen- Resource on how to really make your Blogger Blog stand out, this particular link explains how to hide certain parts of your blog on certain pages, with the use of your widgets. This can also be used to apply CSS to specific pages too...
Life Is So Full of Tae! (Sar Writes)- Where I got my customised Archive layout from. Thanks Sarah!
Random Tyms- Another Blogger resource for information, in particular this page explains the Blogger page types and how to show specific items on only certain pages.
Chalk & Apples Design- Blog design resource, this is where I got the coding help for the Read More button on the main page.
Tricks Ladder- Information resource on blog design, this page explains how to show and hide widgets on certain pages in Blogger.
RGB to HEX- An online converter to help you translate RGB colours to their HEX equivalent for use in HTML and CSS coding.
Text Comparison Tool- An online text comparison tool, useful for comparing two pieces of code for differences and errors.
Text Generator Tool- An online text generator tool, useful for making blog posts in a hurry for web design purposes.
HTML Beautifier & Formatter- An online HTML "Beautifier", useful for organising code and laying out in a clear style.
JS Fiddle- An online JS Script lab that gives you a place you can test out JS codes, CSS and HTML before implementing on your website.